Custom Control Room Design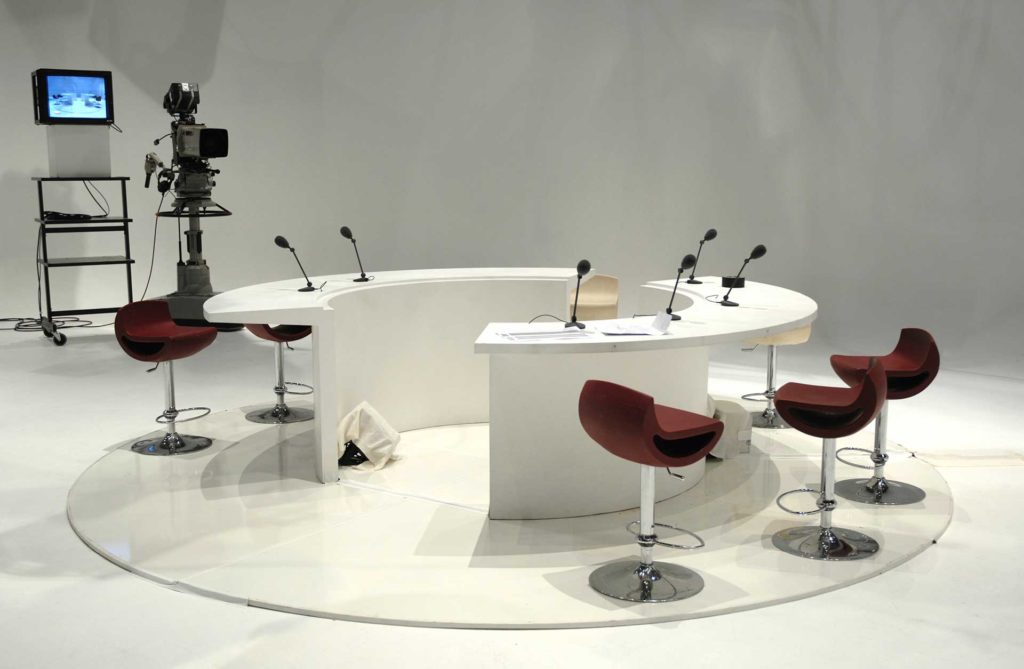 Our IT infrastructure services extend to the design, development, installation and upgrade of radio and television stations. We're the IT solutions provider to call when you need to translate the technical requirements of the production and design you have in mind into the ideal radio control room or IPTV station.
While the technology may have changed over the years, a control room continues to be an operations center. It is the critical aspect of television/radio that people never see or have an idea about. A good control room design takes both technical and human factors into account. The environment must serve its purpose while being comfortable and livable.
Our custom control room design factors in your unique requirements, from hardware, software, technology, lighting and acoustics to comfort, safety, structured cabling and expandability. We gain a thorough understanding of your needs and assess technology capabilities to integrate them into the perfect customized design. We specialize in semi-permanent designs that promise endurance, stability and highest levels of human comfort.
You can count on our IT support and design experts to deliver a quality solution based on an accurate facility and space plan, reliable ergonomics and adherence to technology specifications and integration requirements. We have an excellent track-record of completing projects on-time, on-budget.
Our professionals can handle the end-to-end of data center relocation or assist your IT department on specific tasks as required. Many of our clients rely completely on us to accelerate relocations/migrations with minimal or no downtime.
Building IPTV Stations
IPTV is basically television delivered though an IP based network. In IPTV deployments, network performance and security are tightly managed to ensure a high-quality entertainment experience.
An IPTV station can be considered a traditional television station on a smaller scale using most of the latter's equipment and staffing capabilities. It comprises of a stage, master control room, machine room, editing rooms, audio sweetening room, scheduling room and the typical office infrastructure.
Setting up a comprehensive IPTV system isn't an easy task, and calls for the involvement of qualified professionals. AVR Networking is the IPTV station deployment expert that California businesses trust to create a functional environment and provide superior, interactive experiences. Our IT infrastructure services assure easily operable, low-maintenance, scalable, accurately designed and fail-safe IPTV stations.
TV Stations
Updated on 2019-08-03T18:55:07+00:00, by lana.