We'll Help You Improve the Structure and Efficiency of Your Systems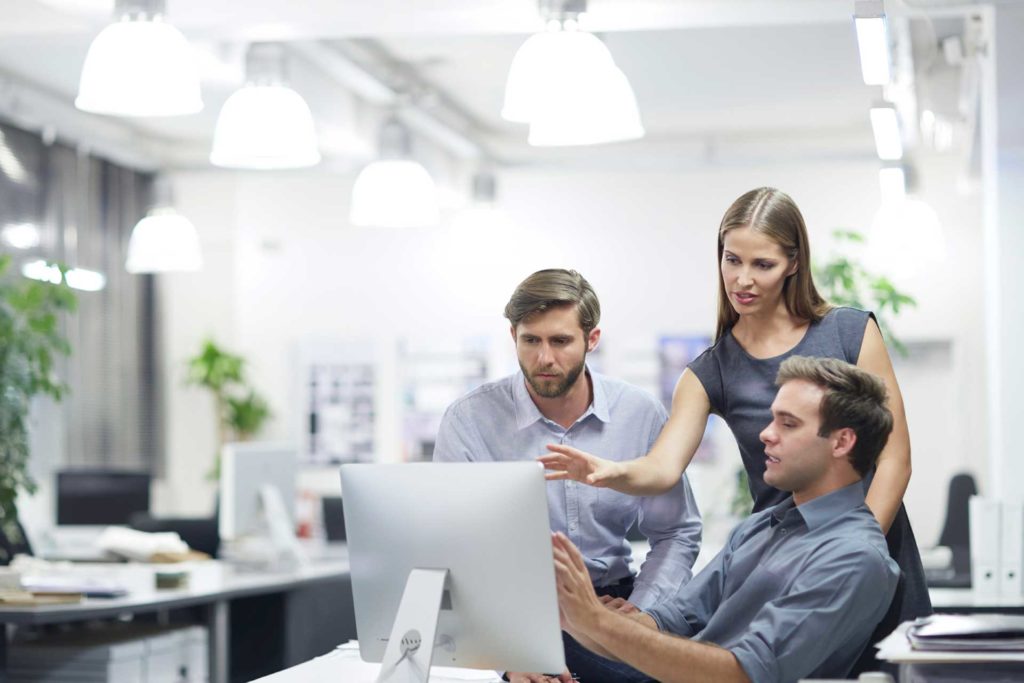 In today's competitive and often uncertain business climate, the services of IT consulting companies can mean the difference between sustaining growth even during challenges and going under. AVR Networking's high-impact strategic guidance enables your business processes and maximizes value from your IT investments. Let us advise you on the most effective use of information technology to solve problems and meet your business objectives.
Planning and Building IT Capabilities
Through the course of our small business IT consulting, we've found that most companies with limited staff sizes and resources need reliable advice on how to leverage the available information technology to meet their program or business process goals.
Our IT consultants help in first scoping out the business requirements to understand IT capability needs such as the results the solution must deliver, the volumes/size of the solution, and the maximum expendable budget.
We then examine solutions in the market, run the request for proposal (RPF) process for procurement, advise on software/hardware integration and/or configuration, and develop the project/program plan as necessary.
Improve the Structure and Efficiency of Your IT Systems
IT is the backbone of your business. Naturally, you want to build a robust, highly efficient, secure and scalable IT infrastructure. IT consulting companies comprise of seasoned professionals with hands-on experience working out various aspects of planning, designing, implementing, and managing business technology. AVR Networking is especially well poised to assist you in this area: we offer network management, server management and cloud services. Our deep understanding of client challenges and the potential of existing IT solutions enables us to identify opportunities, mitigate risk and develop smart strategies. Here's a snapshot of our computer and data center consulting:
Defining software, hardware and network requirements
Analyzing client's IT requirements and providing objective advice on the use of technology
Chalking out solutions with the collaboration of your IT staff
Implementing new systems
Planning data center design and architecture
Providing written or oral reports
Controlling IT cost
Strategic IT budgeting is critical to save costs while extracting maximum business value from technology. We analyze your existing IT budget to determine areas of cost control, help with advance, long-term technology purchase planning, assist in developing a managed service plan, and introduce you to reliable cost-effective technologies.
Our consultants also advise on transitioning to new systems and other IT-related change management activities. Whether you want a specific solution implemented, need to identify organizational issues and processes as they relate to technology, or provide a technology-based framework to handle new business concepts, our computer consulting service is just a phone call away.
Consulting
Updated on 2019-08-03T18:54:39+00:00, by lana.